For Sale
Transponders
KING KT76A
Yes
South Windsor, CT USA
For Sale
Transponders
KING KT76A
Yes
South Windsor, CT USA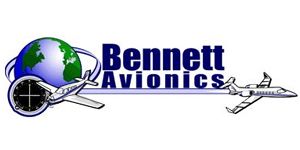 Contact This Seller
General Specs (cont.)
066-1062-00
066-1062-10
1
Repaired
Detailed Description
Part Number:	
P/N: 066-1062-00 - Standard KT-76A (most common, both original and newer)
P/N: 066-1062-10 - Crown version with all-black faceplate
Certification: 8130-3
Voltage: Either 14 V or 28 V (Please specify, 28 V $100 extra only if rack and connector needed)
Included: Rack & Connector (if needed)
Comments: Our supply of used mounting racks is very limited. If you need the rack & connector (for a new installation), they are available at extra cost.

This transponder is a slide-in replacement for the King KT-78A.
We do not normally sell this item internationally. We would be happy to send one to you, but please be advised that you are responsible for shipping in both directions in the event of any warranty claim.

The KT-76A is available in both the original and newer version. The newer version has serial numbers above 100,000 and is built inside the same chassis as the KT-76C.

The newer KT-76As offer a more modern design, greater use of surface mount technology, and typically a newer power cavity.

Plug-in replacement:	
    • King KT-76C
    • King KT-78A
    • Description
    • Warranty
    • Reviews
    • Similar Products

Also Viewed
The KT-76A is a quality King transponder, and an update of the original KT-76. This transponder is has been solid and dependable, but it is really beginning to show its age.

With 250 watts of transmission power, the KT-76A offers long range and operation up to 35,000 feet.

The KT-76A is also a slide-in replacement for the KT-78A. If you have a KT-78A, you can upgrade to a KT-76A with no wiring changes.

The KT-76A features:
    • 4096 discrete codes
    • Mode C compatibility
    • System test capability
    • TSO'd
You may also be interested in an Encoder to use with this KT-76A. When installed with an Encoder, the KT-76A will report both your position and altitude to ATC (Mode C).