1967 BEECHCRAFT 56TC BARON

For Sale
1967
BEECHCRAFT 56TC BARON
N2DQ
TG3
Sparta, TN USA
For Sale
1967
BEECHCRAFT 56TC BARON
N2DQ
TG3
Sparta, TN USA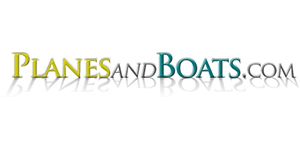 Bill Austin
730 Airport Rd
Sparta, TN 38583 USA
Map It
Contact This Seller
General Specs (cont.)
3874
626 SOH
626 SOH
240 SPOH
262 SPOH
1269 lb
Used
2018
2016
N/A
6
Additional Classifications
Detailed Description
1967 Beechcraft 56TC Baron, With cruise speeds of 200 knots plus, this is an incredible opportunity to get your hands on the fastest model of Beech Baron ever produced. This plane is extremely well equipped and is in excellent condition. Low time engines with 2 low time spares and extra block and crank. Current Annual just completed 10/23. Always hangered. Also two rebuilt Air Research Turbo chargers (0) time and hard to find. 02 in nose for six.
Avionics / Equipment
Avionics and Equipment:
Nexus Janitrol New heater
PMA 8000 Series Audio Panel
MX-20 MFD
Garmin GNS 530
Garmin SL 30 NAV/COM w/VOR Head
Collins TDR-950TSO Transponder Mode C
ADS Out on Tail
STEC 55 X Auto Pilot w/Trim Master
Avionics Master Switch
Guardian CO / O2 Sensor with Alarms
Trim/Talk/Auto pilot override/disengage on Control Wheel
Rosen Visors
Beryl O'Shannon Storm windows Pilot/Co Pilot
LED Taxi Light
LED Nav Lights
LED top tail Beacon
2- High intensity Land lights
Bose A20 Noise Cancelling Headset
8 day clock
baggage Main Door
Shadin Fuel Flow
Backup Horizon (elec)
WX10A Stormscope
Panel Top Compass
All new locks front/rear
JSI EDM 760 Engine Analyzer
PN101 Slaved DG

Additional Info:
The Beechcraft Baron 56TC is a light, twin engine aircraft developed by Beechcraft. It was based on the Model 95-D55 Baron and made its first flight on May 25, 1966. Production began in 1967 as planned and it was certified on May 19, 1967. The 56TC had an increase in structural strength and thus the increased empty weight to compensate for higher power.
Airframe
Airframe: 
Total Time 3874.0
Engines / Mods / Prop
Engine:
Left Engine #1
TSN 3427.0
TSO 626.3
SN- L-491-59
Comp Mid 70's

Right Engine #2
TSN 3427.9
TSO 626.3
SN-L-488-59
Comp Mid 70's
Props Mfg Hartzell Model HC-F3YR-2UF

Prop:
Left Propeller
SN- DA 1368
TSO 240.4

Right Propeller
SN- DA 542
TSO 261.9

Spare engine #1
SN- RL-353-59
TSN 3627.3
TSO 375.0

Spare engine #2
SN- L-132-59
TSN 3531.2
TSO 1171.6
Spare Air Research Super TurboChargers Model T-1823 TSO
Interior / Exterior
Interior:
7/10 2016
Sheepskin seat covers on 4 seat, 2 additional seats included but out of aircraft

Exterior:
9/10 Painted 2018 - IMRON
Remarks
Additional Information:
Max Take off weight- 5990 pounds
Empty Weight- 3650
Fuel Capacity- 178 gallons 100 LL
Useful payload- 1269 pounds
Service Ceiling- 32,200 feet
Range- 800 NM
Rate of Climb- 2020 fpm
Climb Rate (1 eng) 410 fpm
Max Speed- 252 kts