1976 BOEING 727-200 SUPER27

For Sale
1976
BOEING 727-200 SUPER27
Not Listed
Not Listed
Monterey, CA USA
For Sale
1976
BOEING 727-200 SUPER27
Not Listed
Not Listed
Monterey, CA USA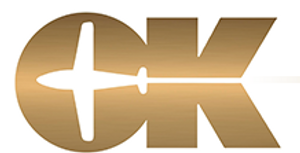 Jack Kendall
14 Mars Dr
Hollister, CA 95023 USA
Map It
Contact This Seller
General Specs (cont.)
13135
3412 SNEW
11147 SNEW
Used
2002
2017
IFR
Additional Classifications
Detailed Description
B727 SUPER VALSAN 200ADV, 13KTT/6.7KTCY, New two class airline interior. 2017 landing gears, D check, Engine Corrosions. MILLIONS SPENT! ONLY $1,500,000.
Avionics / Equipment
Avionics:

Autopilot-Dual Sperry Sp-50
Comms-Dual Collins 562A-54 / 833 Spacing
NAVS-Dual Collins 51RV-5/ FM IMMUNITY
DME-Dual Collins 860E-3
CVR & FDR
Dual FMS with Universal GPS
HF-Dual Colling 618T
SATCOM-Aero 1 TT-5000
TAWS-Sundstrand GPWS w/windshear
TCAS II
Transponders-Collins TPR-720
Radar-Bendix RDR-1F
Radar Altimeter
ADC
Comparitor

Additional Equipment:

Winglets
Airframe
Airframe:

Total Time: 13,135
Total Landings: 6,259
Max Takeoff Weight: 195,499.32 lb
Landing Gear Overhaul: Yes
Landing Gear Cycles Since Overhaul: 30
Winglets: Yes

B727 200 ADVANCED VALSAN SUPER 27
 $10,000,000 ENGINE CONVERSIONS COST.
 RECENT CORROSION INSPECTIONS ON ALL THREE ENGINES
 RECENT C INSPECTIONS and Landing Gear OH's A LITTLE OVER TWO YEARS AGO.

Two Class NEW airline interior installed 2017 with under 100 hours flown since then.
(FULL VIP INTERIOR was put into storage containers,   Long Range Aux Tanks were also put into storage to make room for passengers baggage.   BOTH COULD BE RE-INSTALLED).  
LARGE SPARE PARTS PACKAGE INCLUDED WITH THIS AIRCRAFT!    Extremely Low Total Hours as was VIP plane from new.)

Modifications/Conversions:

FULL VALSAN ENGINE CONVERSIONS AND WINGLETS. (Cost was over $10,000,000)
Engines / Mods / Prop
Engine(s):

Engine 1 Make/Model: PRATT & WHITNEY JT8D-217C 
3412 TTSN
1102  TCYSN
Fresh Corrosion Inspections 2017 (9 year Interval)

Engine 2 Make/Model: PRATT & WHITNEY
11,147TTSN
5917 TCYSN
Fresh Corrosion Inspections 2017 (8 Year Interval)

Engine 3 Make/Model: PRATT & WHITNEY JT8D-217C 
3412 TTSN
1102  TCYSN
Fresh Corrosion Inspections 2017 (9 year Interval)

Engine Maintenance Program: None

Fresh Engine Corrosion Inspections on all three engines in 2017.

Auxiliary Power Unit
APU: Yes
APU Time: 13,090
13,090 TTSN
6231 TCYSN
Interior / Exterior
Interior:

Year Interior: 2017
Number of Seats: 113
Galley: Yes
Lavatory: Yes
Lavatory Configuration: Forward and Aft
Business and Coach class seats with overhead bins, Three lavs and galleys. NEW CONDITION!! Less than 100 hours flown since NEW!

Exterior:

Year Painted: 2002
White overall with small trim stripes
Remarks
FlightRules: IFR

Inspection Status:

IN 2017 OWNERS SPENT ABOUT $4,000,000 TO BRING EVERYTHING UP TO DATE AND TO INSTALL Airline interior.   Has only flown about 100 hours since then.   C check is now due again but should be light after all the work that was done at last checks.

C Inspections and CPCP Inspections and all three engines had Corrosion Inspections

Landing gear Overhauls at same time.