Filter By
Back To Top
ROBINSON R22 SERIES Aircraft For Sale
---
Filter Your Results
Includes Photos
Model
Year
Price
Condition
Total Time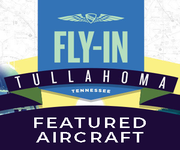 Piston Helicopter Robinson R22 Series
Manufactured by Robinson Helicopter, the Robinson R22 is a two bladed, single engine, light utility helicopter. The two seat R22 has been produced since 1979. The helicopter has the capacity for one crew member. The powerplant is a 124 hp Lycoming O-320-A2B or -A2C flat four piston engine. Cruise speed is 96 knots (110 mph, 177 km/h) and maximum speed is 102 knots (117 mph, 189 km/h). The rate of climb is 1200 ft/min (6.1 m/s). The empty weight is 796 lb (389 kg) and the maximum takeoff weight is 1370 lb (635 kg).

The Robinson R22 is a single engine helicopter with a semi-rigid, two-bladed main rotor and a two-bladed tail rotor. The R22's main rotor provides a teetering hinge and two coning hinges, while the tail rotor provides only a teetering hinge. The production version features skid landing gear.

To view the various models currently available, please check out our Robinson aircraft for sale for descriptions and photos or PLACE A LISTING of your aircraft for sale.