1952 DOUGLAS AD-4 SKYRAIDER

For Sale
1952
DOUGLAS AD-4 SKYRAIDER
N91945
126882-SF85
TX USA
For Sale
1952
DOUGLAS AD-4 SKYRAIDER
N91945
126882-SF85
TX USA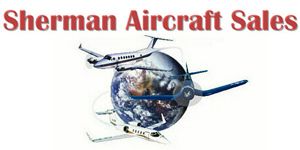 Contact This Seller
General Specs (cont.)
4004
803 SFRM
747 HOURS
Used
3
Additional Classifications
Detailed Description
This is one of only 11(AD-4's) on the U.S. registry. Not only is this one of the more rare warbirds, but it is an attention getter. It is a big hit on the airshow circuit. Although it is a physically imposing aircraft, with the wings folded, it is only 24 feet wide. At the weights the aircraft is now flown, initial climb can be in excess of 3,000 fpm. $985,000.00 INCLUDES SPARES PACKAGE
Avionics / Equipment
AVIONICS
APOLLO GX65 GPS/COM
BECKER AR3209 ZEUS MOUNTED LCD COM
ARC 400 MARKER BEACON RECEIVER
DUAL COLLINS PROLINE 51R7 NAV RECEIVERS
COLLINS 51V5 GLIDESLOPE RECEIVER
KING KN 61 DME
RCA AVQ-95 TRANSPONDER W/ENCODER
KING KA-25 ISOLATION AMPLIFIER

FEATURES
ENGINE PRE-OILER
BUBBLE CANOPY (EXCELLENT VISIBILITY OVER THE NOSE)
ORIGINAL PILOT'S GUN SIGHT
TWO PASSENGER SEATS IN FUSELAGE WITH DOORS ON EITHER SIDE
PILOT & PASSENGER RELIEF TUBES
ELECTRIC ADJUSTABLE PILOT'S SEAT
TOTAL INBOARD FUEL CAPACITY--380 GALLONS
TWO 150 GALLON DROP TANKS
BOOSTED AILERONS
FULLY AEROBATIC
EXTREMELY STABLE, EASY TO FLY TAILDRAGGER

EXTENSIVE SPARES PACKAGE INCLUDES:
ONE ENGINE IN CAN WITH 600 SMOH AND 0 SIRAN, ONE ENGINE DISASSEMBLED, 18 NEW CYLINDERS, SET OF WHEELS/BRAKES, 4 TIRES, 2 TAIL WHEEL TIRES, HORIZONTAL STABILIZER, STARTER, COWL MOTOR ACTUATOR, AVIONICS, INSTRUMENTS, ETC...
Airframe
TOTAL TIME AIRFRAME :  4004 HOURS
SINCE IRAN OVERHAUL:   1295 HOURS
Engines / Mods / Prop
ENGINE WRIGHT R3350-26WD 
SINCE REMANUFACTURE BY US NAVY,
ALAMEDA NAVAL AIR STATION:  803 HOURS          

PROP:  747 HOURS
Interior / Exterior
INTERIOR:
COCKPIT & ECM AREAS HAVE BEEN STRIPPED & RESTORED TO
ORIGINAL CONDITION

EXTERIOR:
AUTHENTIC VIETNAM CAMOUFLAGE IN DARK GREEN & TAN/ BOTTOM SURFACES WHITE- VERY NICE
Remarks
COMBAT DAMAGE HISTORY DOCUMENTED BY THE NAVY

THIS IS A VERY RARE AIRCRAFT THAT IS EASY AND A DREAM TO FLY

DIMENSIONS
WING SPAN (WING SPREAD)               50 FT.    1/4 IN.

WING SPAN (WINGS FOLDED)           23 FT. 11 1/8 IN.

HEIGHT W/WINGS FOLDED                 16 FT.  7 5/8 IN.

LENGTH                                                  39 FT.  2 3/4 IN.

This is an unbelievably docile, easy to fly high performance warbird. At 10,000 feet, with a true airspeed of about 200 knots, range is over 1700 Nautical miles with an hour reserve (with full internal fuel and two 150 gallon drops). Visibility is excellent S turns are not necessary while taxiing. With boosted ailerons, the Skyraider feels like a fighter!