Filter By
Back To Top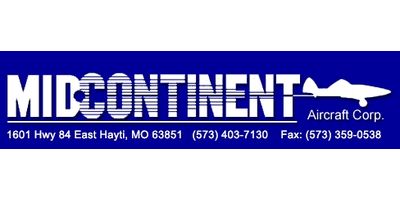 Mid-Continent Aircraft Corp.
Po Drawer L
1601 State Hwy 84 E
Hayti , MO USA 63851
Contact Information
Danny Helms or Stan Hunter
(573) 359-0538
Mid-Continent Aircraft Corp. was founded in 1949 by Richard "Dick" Reade. Mid-Continent first began serving aerial application to farmers and ranchers in the U.S. and Canada. Over the years with our professional service we were able to evolve into a multi-facet corporation serving both general and agricultural aviation.

Mid-Continent is involved in aircraft maintenance,  aircraft sales, aviation insurance, aircraft parts, and of course we are still providing aerial application services to the growers, large paper Thrush Aircraft, Inc. companies along with various government agencies.