Filter By
Back To Top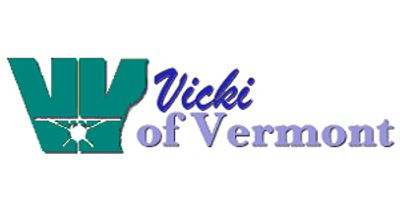 Vicki of Vermont/Aircraft Dealer
23 Rolling View Dr
Asheville , NC USA 28805
Vicki began her career in aircraft sales in 1978.  At that time she worked with Jim Campbell where they founded the C206 Express and the Lake Connection.  She later went on her own as "Vicki of Vermont" Aircraft Sales.  She now just brokers aircraft and concentrates on Cessna, Beechcraft and Piper single engines.  Her favorite aircraft is the Cessna 185 (on amphibs of course!!)  Water flying is her very favorite. Vicki moved from Vermont in 2003 to Asheville, NC (winters are much better here.)
  
In her career she has sold everything from a B 25 to  Mig 21, many warbirds and jets.  If a seller wants to wholesale his/her aircraft she can also make an immediate offer.

Vicki is an Eastman School of Music Graduate, Master's Degree from the University of Vermont.  She taught at college level before her present career.
Showing 11 aircraft listings most relevant to your search. Additional aircraft listings were filtered out that may be similar, click here to view.
Use the Side Filters to your left to select only the makes or model / groups relevant to your search.
Use the "Filter By" button at the bottom of your screen to select only the makes or model /groups relevant to your search.
1988 Renegade 250, 1655TT, "0" Time SMOH Engine And Prop, Garmin 430, GMX200 GPS, KMA24 Audio Panel, King 155, Fresh Annual, New Paint, Glass & Interior 19... More Info
NEED (2) PIPER ARCHERS! IMMEDIATE CASH, Closing Within 48 Hours! Urgently Need Any/All Archers. Contact: Vicki Of Vermont! More Info
IMMEDIATE CASH, Closing Within 48 Hours! Urgently Need Any/All Cessna 182's. Contact: Vicki Of Vermont! More Info
WANTED!! NEED 4 CESSNA 172S IMMEDIATELY! 1972-1979 MODELS ARE OKAY. READY TO PURCHASE. More Info
WANTED!! 1977-1985 PIPER WARRIORS. NEEDING 4. CONTACT: VICKI OF VERMONT More Info
URGENT NEED! Any/All Piper Saratoga's! Closing Within 2 Days! Immediate Offers. Contact: Vicki of Vermont More Info
WANTED PIPER AZTEC! CAN CLOSE QUICKLY! More Info
WANTED! LA 4-200 LAKES!! CALL ME IF YOU HAVE ONE FOR SALE! More Info
WANTED! Citation Mustang. CALL ME IF YOU HAVE ONE FOR SALE! Contact: Vicki Of Vermont! More Info
WANTED: URGENT NEED!! Any/All Cessna 206's, Closing Within 2 Days, Immediate Offers! Contact: Vicki Of Vermont! More Info
WANTED BEECH A36 BONANZA. 1979 AND NEWER! More Info