Filter By
Back To Top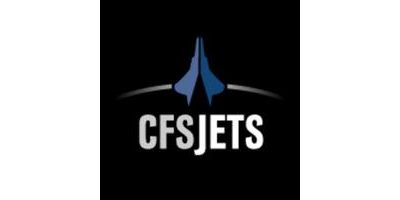 CFS Jets
4 Dominion Dr Bldg 3-200
San Antonio , TX USA 78257
Over the last 35 years, we have found that when it comes to listing an aircraft for sale, market knowledge translates directly to the sale price. That is why CFS is so committed to staying ahead of market trends and keeping up-to-date on changes in the industry. When providing our aircraft listing service to our clients, we work hard to advocate for our clients and give them every advantage when pricing, negotiating and closing a sale in this ever-changing climate.

CFS surpasses industry norms by performing a thorough, in-person assessment of each aircraft prior to listing in order to accurately ascertain value. This ensures your aircraft is represented accurately and eliminates last minute surprises. We market each aircraft aggressively in a variety of venues, including our extensive network of contacts acquired over 35 years of brokering aircraft.
Showing 6 aircraft listings most relevant to your search. Additional aircraft listings were filtered out that may be similar, click here to view.
Use the Side Filters to your left to select only the makes or model / groups relevant to your search.
Use the "Filter By" button at the bottom of your screen to select only the makes or model /groups relevant to your search.
112 Engine Hours, Garmin G3X Touch ScreenPanel with GTN 750's, Certified ADS-B, WAAS, LPV, SVT. 2021 Interior, 2019 Paint. More Info
SilverEagle - Garmin GTN 650/750, GTX-345R Transponder, GDL-69XM Weather Receiver. More Info
2008 Citation Mustang w/1504 TT, recent NXi Upgrade. Call to Inquire! More Info
1985 Piper Cheyenne, 4552TT, 1317/1365 Engine Hours, 94/94 Prop Hours, Garmin GTX 335D w/ ADS-B Out, Garmin GTN 625Xi, Garmin GTX-335D Transponder, Goodric... More Info
RAM Upgraded Engines, Garmin Avionics, Gross Weight Increase, 2000 P&I. Call for Details! More Info
593 TSOH, Garmin G600 PFD/MFD, GNS-430W Nav/Com/GPS, Garmin GDL-69 XM Datalink. Wing Locker Fuel Tank, De-Ice Equipped, Heated Windshield. More Info