Filter By
Back To Top
LANCAIR IV-P Aircraft For Sale
---
Filter Your Results
Year
Price
Total Time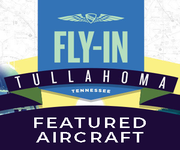 Single Engine Piston Lancair IV-P
The Lancair IV series is made of three models. All are composite, low- wing, single-engine, four-seat monoplanes with retractable tricycle landing gear. The Lancair IV is an unpressurized kit plane. The single engine piston Lancair IV is powered by a Continental TSIO-550-E engine of 350 hp. The cruise speed at 75% is 287 knots and the stall speed is 63-65 knots. The empty weight is 2000 lb and the gross weight is 3550 lb.

The Lancair IV-P is the pressurized model of the original IV. It is powered by a Continental TSIO-550 350 hp engine. The aircraft has an empty weight of 2,200 lbs (998 kg) and a gross weight of 3,550 lbs (1,610 kg). The cruise speed is 290 kts (330 mph, 530 km/h) and the stall speed is 65 kts (75 mph, 121 km/h). The IV-P uses a three-bladed constant speed propeller.

To view single-engine and other makes currently available, please check out our Aircraft For Sale for descriptions and photos or PLACE A LISTING of your aircraft for sale.