Filter By
Back To Top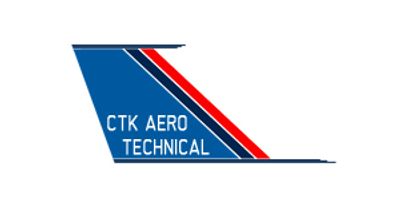 CTK Aero Technical
182 Little Owl Ln
Jasper , TN USA 37347
Kirby Totty, owner of CTK AERO TECHNICAL has been providing top flight consulting and technical services to aircraft buyers, owners, and businesses since 1982.

With over 30 years experience as a highly skilled IA/A&P, business owner, and pilot, working with everything from J-3 Cubs to Falcon Jets, Kirby's unique abilities and skills propel him well beyond the regular broker/dealer method of scoping out personal and business aircraft.

From initial selection, inspection and purchase, to transfer of title, registration, financing and insurance, Kirby Totty and his CTK AERO TECHNICAL partnerships with top flight aviation professionals, will make your aircraft purchase both easy and enjoyable!!
We assist you step by step through the process of researching, inspecting, selecting, documenting, registering, financing and insuring aircraft of all types. We're not an aircraft broker, we're Your Aviation Partner!  We do everything we can to "Prevent You From Making Costly Mistakes."
Showing 2 aircraft listings most relevant to your search. Additional aircraft listings were filtered out that may be similar, click here to view.
Use the Side Filters to your left to select only the makes or model / groups relevant to your search.
Use the "Filter By" button at the bottom of your screen to select only the makes or model /groups relevant to your search.
1975 Cessna Turbo 210L N2138S S/N 21061099 For You!! This Turbo 210 is well above the average flying 210 out there! With no damage history, good airframe t... More Info
1982 Cessna 182R for you! PERFECTION! ABSOLUTE PERFECTION!! You WILL NOT find another vintage Cessna 182 like this one! This aircraft is far nicer in many ... More Info